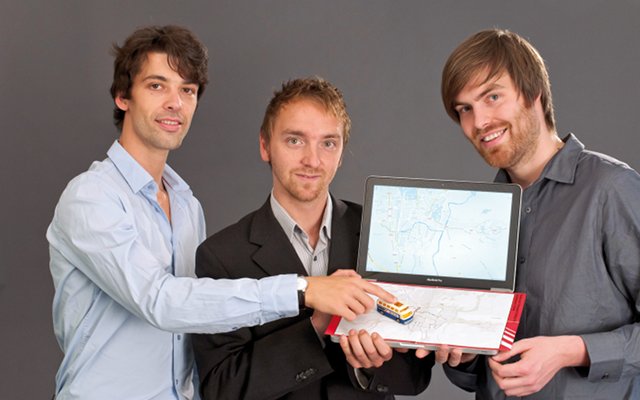 About myBus
Team
myBus GmbH is a young company in formation, whose founders are:
Malte Metzing, CEO
Bastian Albers, Lead Software Developer
Luis Höfer, Finance, Human Resources, Marketing
Amir Tehrani, Sales
Prototype
On May 20th 2010, it was agreed with the city of Vic (38.747 inhabitants, about 60 km north of Barcelona) to gradually implement our product line up in the city's public transportation system. Our prototype can be inspected upon request.
Award
On March 3rd 2010, at the Cebit fare, myBus was awarded the main prize of the founders' competition "Starting successfully with Multimedia" in the second round in 2009.